Blog
Greetings and Namaste!
We want open-hearted folks to feel included in our circle, no matter what your previous level of yoga or spirituality is. 
We have yoga classes, meet-ups and get togethers in Manayunk in Philadelphia where we can connect in person as well.  
If you are writing a blog, article or doing any kind of media where you need yoga pics (high or low res) or video then we have these materials available on request. This blog has articles for the holistic community and info about Yoga Meditation Retreats in Philadelphia area.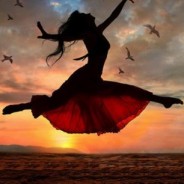 One of my favorite things to do at places like Whole Foods or the store in a yoga studio is to put on headphones and listen to some of the music they are promoting.  One of my main tasks when I am at Kripalu or Omega is to plunk myself down and go through dozens of CDs and then only let my self buy my favorite 10%. Just so you understand part of my biases, if a CD has a lot of slow-moving and then fast tempo songs I tend to discard those, even if I really dig them since I want to have one consistent mood when I am teaching or practicing and...
read more