Blog
Greetings and Namaste!
We want open-hearted folks to feel included in our circle, no matter what your previous level of yoga or spirituality is. 
We have yoga classes, meet-ups and get togethers in Manayunk in Philadelphia where we can connect in person as well.  
If you are writing a blog, article or doing any kind of media where you need yoga pics (high or low res) or video then we have these materials available on request. This blog has articles for the holistic community and info about Yoga Meditation Retreats in Philadelphia area.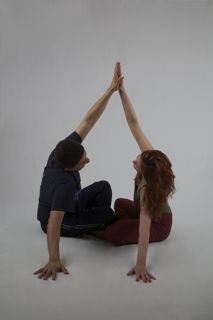 Just wanted to let everyone know that we will be holding our yoga classes at Amrita in Fishtown near Center City.  We are SO excited about this!  We have held our classes in many different locations in the Philly metro area, mostly in Manayunk and in other areas as well such as King of Prussia, Havertown, West Chester and Ardmore.  Without a doubt Amrita is the most stunning yoga studio I have ever been in ( and I have been in hundreds of yoga studios at this point…. maybe even over 1,000…. you don't keep track anymore after...
read more