Blog
Greetings and Namaste!
We want open-hearted folks to feel included in our circle, no matter what your previous level of yoga or spirituality is. 
We have yoga classes, meet-ups and get togethers in Manayunk in Philadelphia where we can connect in person as well.  
If you are writing a blog, article or doing any kind of media where you need yoga pics (high or low res) or video then we have these materials available on request. This blog has articles for the holistic community and info about Yoga Meditation Retreats in Philadelphia area.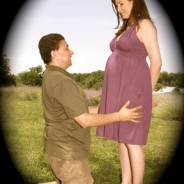 So now I am days away from my "due date"….. really hate that term….. feel like I am a carton of milk that is about to go bad by having a date.  Now when people ask when I am "due" I just say soon.   Never felt such discomfort in so many body parts in my whole life and I'm very used to  dealing with chronic pain most of my adult life.  Sometimes I feel like I can barely walk.  When I walk is with great effort, a huge lack of grace, balance and coordination…. qualities that yoga has helped me...
read more