Blog
Greetings and Namaste!
We want open-hearted folks to feel included in our circle, no matter what your previous level of yoga or spirituality is. 
We have yoga classes, meet-ups and get togethers in Manayunk in Philadelphia where we can connect in person as well.  
If you are writing a blog, article or doing any kind of media where you need yoga pics (high or low res) or video then we have these materials available on request. This blog has articles for the holistic community and info about Yoga Meditation Retreats in Philadelphia area.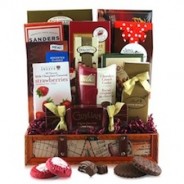 With Valentine's Day around the corner, hearts and flowers are everywhere you turn, but is love really in the air or is it just another Hallmark holiday?  To gain insight on this year's Valentine's Day, online dating site AYI.com surveyed over 1,000 people and analyzed over 55,000 responses to some of their most popular multiple-choice questions. Here is everything you need to know about the upcoming holiday…   Although 68% of women and 60% of men agree that Valentine's Day is all about love—opposed to it being a superficial holiday—of...
read more