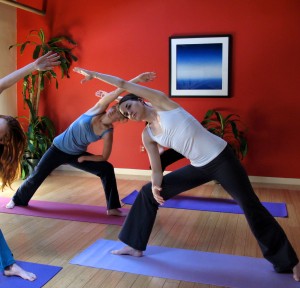 Here are some of my personal favorites.  I have always been drawn to ones that work on developing a pretty six-pack, just so you know my bias. Also ones that are about 30 minutes long I usually like also. Here are my  favorite Yoga DVD Reviews.
Mark Blanchard – Power Yoga. He is a Yogi to many celebs, including Andy Garcia among others.  It is an intense work-out and many of the poses are not accessible to beginners or to those that are not very flexible or have a lot of upper body strength.  If you do this on a regular basis you will get that sculpted, toned look. I think it is 90 minutes.  His language is very inspiring.  This is a great one for those that have a foundation of yoga and are up for a challenging practice.
Ten Zen Tummy Toners – Rodney Yee and Cameron Shayne. These are actually two  25 minute workouts, that you can combine or do separately,  I actually bought this because I am a Rodney Yee fan but have ended up doing the Cameron Shayne workout more only because my knees have been hurting lately and the Rodney Yee one was making my knees ache more.
Shiva Rea – Creative Core Abs.  I love the music and drumming in this and it is filmed with the dramatic backdrop of the desert.  Her language is very beautiful too. It's only 34 minutes. She does go a bit fast for beginners so this is probably better suited to at least intermediate or advanced level yogis since the poses are not always explained slowly.  You do get the toned, sculpted look if you do this a few times a week on a consistent basis.
Yin Yoga – Paul Grilley.  Yin Yoga is a very meditative, slow, patient practice. It's almost like a meditation in slow motion. You're not building up core strength in this kind of practice. Yin Yoga is great to do when you need to just take the edge off and want to have a deep inner experience. He is great at explaining anatomy and the benefits a quieter practice. He offers lots of modifications as well, which is not something most yoga DVDs offer. This is great value since you get 3 DVDs for a reasonable price. There is also an instructional part where he is just explaining the theory of Yin Yoga, which is great for Yoga Teachers.  This would be a great one for beginners, inflexible or people that just feel really stiff.
Creative Yoga – Claire Diab.  This is a great one for beginners and those with less flexibility. She does a great job of slowly and simply explaining the poses and offering modifications.  She also has two segments on here that you can combine for a nice long juicy practice or a shorter one you can squeeze into your schedule.  I used to do this one with my mom, who is not a regular yoga practitioner but finds all the yoga poses are accessible to her.
http://www.synergybyjasmine.com/yoga-music-reviews/
Summary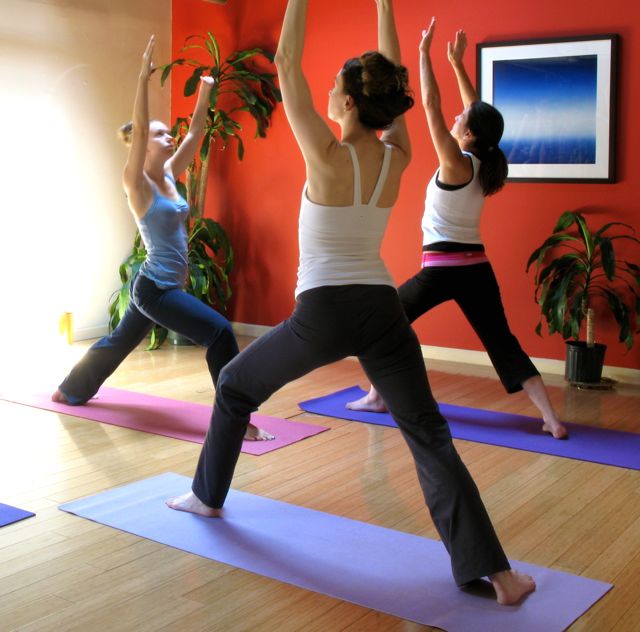 Article Name
Yoga for Vampires - DVD Reviews...
Author
Description
If I was on a deserted island (preferable somewhere in Fiji), I think a yoga DVD would be on my list of things I had to bring. Even before I became a yoga teacher, I loved, loved, Ioved being able to practice with the guidance of a teacher in the comfort and privacy of my home on a schedule and timeframe that suited me. I am a bit of a vampire. Dracula time just suits me better, so it is hard for me to wake up early and practice, I usually practice later at night. Oh, did I mention how much money I probably saved by not having to pay for classes and just doing the same routines over and over?