Instead of an overpriced, overcrowded and way rushed dinner at a pretentious, pricey restaurant this Valentines Day in Philadelphia in 2012 Put a new TWIST on your average Valentine's Day with a spicy and soulful Yoga-licious night.
As you go through the motions together, you and your partner can expect a closer, more romantic and more soulful relationship than ever with each other through giggles, movement and massage.
Connect in a revitalizing, strengthening, energizing and uplifting way

Release stress and stiffness.
Explore playfulness, nurturing and buoyancy.
Learn how to guide, honor, encourage, support and receive support from each other
Yoga virgins, the stiff and inflexible are especially welcome.
We offer Two options for Valentine's Day 2012
1.5 hour couples yoga classes (purchase on this page)
Valentine's Day Beginner Couples Yoga Session


Cost: $25 Per Person. Pre-Registration with payment required.
You can also call 610.352.1177 to register on the phone with a credit card.
Location: 124 Sibley Ave, Ardmore, PA 19003.  Close to Trader Joe's in Suburban Square
Parking : Please park on Sibley Ave and walk to the back studio behind the main house.

Arrivals : Please arrive 15 minutes before class starts to settle in so we can start on time without disruptions.
What to Bring/Wear: Please wear clothes you can stretch in, a water bottle and a willing heart.
Before: Avoid eating a heavy meal before. Eat something light and easy to digest.
After: Plan on having a romantic evening at home with candles, soft music, wine or herbal tea.
RECENT BLOG POSTS
4 ways to get the right start in partners yoga
1. Don't assume partner yoga is only for couples.
Some partner yoga classes allow you to sign up as a solo participant and seek out a partner in the class itself. If you go this route and you're new to partners yoga, try to pair with a student who's about your height and weight. Mahoney notes that as you get used to the practice, learning to adapt the postures to two different body types is a rewarding challenge. How do you feel about it just being couples doing yoga and not strangers or friends?
2. Don't expect miracles.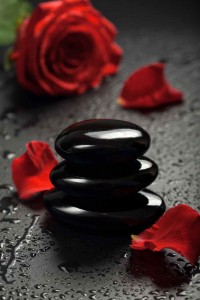 If you begin a couples yoga class with an existing partner, talk with each other before going to the first class about what you want from this. Try not to let your expectations get overblown in terms of how the class can remedy any specific relationship challenges you're having. Go in with an open mind and heart — not with a sense that this is going to fix something, but a willingness to learn and grow together by sharing and connecting through yoga.
3. Be ready to be giving.
As a supportive partner, your role is to listen as well as share openly, and to treat the person you're practicing with as you'd like to be treated. Sound familiar? By exploring physical give-and-take, you and your partner can dive deeply into the principles that govern successful, supportive friendships and loving relationships.
4. Enjoy the moment.
Be present and focus on each other during your partner yoga class or practice — and try not to take anything too seriously, cautions Mahoney. "Take a deep breath and relax. Laugh together. Partner yoga is full of the hilarious and the divine.1. How is partner yoga different from traditional yoga? Traditional yoga is an internally focused experience while partner yoga is about connecting, trusting, supporting, balance in relationship and play.  Some poses challenge your balance, strength and flexibility, others require your total trust and surrender. You need to be mindful of your boundaries and limits while being sensitive to your partner's boundaries as well.  Each exercise and breathing technique uses the power of the partner dynamic to achieve more than one person could alone. From creative exercise to profound spiritual work, Partner Yoga delivers a diverse range of benefits to a wide array of people. This well rounded practice requires no special equipment and can be done in any open space (the living room, gym, or park). Working with a partner can also help you move beyond your own self-limiting ideas of what you can and can't do.  You experience being able to support and also be supported, trusting that someone will be there for you and letting someone trust you to be there for them,  letting go and holding on as well.  You can focus on your inner awareness and spirit and enrich your partner's as well.
2. How does partner yoga enhance intimacy and communication? The poses are simply a doorway for you both to step deeper into your connection. When you stretch with you partner, your bodies melt each other's tension and tightness. As a supportive partner, your role is to listen as well as share openly, and to treat the person you're practicing with as you'd like to be treated.  By exploring physical give-and-take, you and your partner can dive deeply into the principles that govern successful, supportive friendships and loving relationships.  Be present and focus on each other during your partner yoga class or practice — and try not to take anything too seriously,  Partner yoga is full of the hilarious and the divine
Couples Doing Yoga Together