Ridiculous STRESS?
Just need to unwind?
Gentle  Yoga Classes for beginners

Romantic Mini-Retreats in West Chester
"Relief from my back pain" Alan B, Aug 31, 2010
I went to a Synergy by Jasmine event held by the Sustainable Business Network of Philadelphia. I really liked doing the yoga classes – I was able to help my partner stretch and also relieve my own strained back. It was a great exercise in physical and spiritual contact!
"A Wonderful Experience" Anna, March 2011.
"Thank you both for the time, the attention and consideration you provided on Saturday evening. I enjoyed myself and felt centered thereafter. You and Michael are doing an excellent job and are offering a wonderful experience."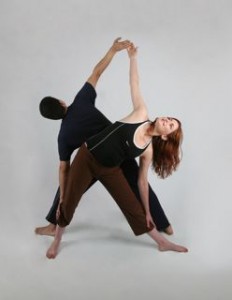 "Loved  The Entire Class" Oscar, March 2011
"It was simply wonderful. I was very impressed. Thank you and Michael."
"Wonderful" Lena, April 2011
We truly had a wonderful time!!  My partner and I had a private session with Jasmine and Michael and it was wonderful!   It was very relaxing and intimate and most of all fun.  We really had a great time and I feel it brought us closer together.  Jasmine was very supportive and patient and always had our best interest at heart. I would definitely recommend partner yoga with Synergy by Jasmine!!!   It was a great birthday present. And I hope to work with them again.
"Looking Forward to our Next Class" Christina, April 2011
Thank you so much for a wonderful class tonight. It was so nice to relax and connect with my boyfriend through the methods you taught. I am looking forward to the opportunity to revisit the class. I will be in touch to set it up! Thank you again and namaste.